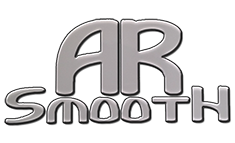 DJ AR Smooth
Wild Out Entertainment
Whether it's a private event or a packed club, DJ AR Smooth knows how to rock a crowd. Born in New Jersey, Adrian Ruiz (AR Smooth) began spinning records in his bedroom at the age of 17. He started to DJ for different friends and house parties but it wasn't until he moved to Tampa two years later where he began to break into the club scene.
Since then, AR continues to spin in Tampa's premier nightclubs and DJ private events for a well-known list of clientele. He was a mixer on Florida's number 1 college radio station for two years on Bulls Radio 89.7 FM while attending the University of South Florida. While DJing for the station, he was asked to DJ for a variety of artists that came to campus over the course of those two years including Big Sean, American Authors, Andy Grammar, Nick Cannon Presents: Wild'n Out, and Kongos.
Since graduating from USF, he has continued to work in radio and is currently a street team DJ for HOT 101.5 FM in Tampa Bay. He has since had the opportunity to spin for such acts including Capital Cities, Phantogram, Machine Gun Kelly, and THE 1975. If you are looking for an experienced DJ for your event, then DJ AR Smooth of Wild Out Entertainment is the man for the job.